Organized by Informa Markets Taiwan, CAT is an annual event that showcases the latest advancements and solutions in cold chain and agricultural products processing from all around the world.
CAT serves as a platform for companies, organizations and government agencies to network, exchange ideas and explore business opportunities in the agriculture cold chain and agri-food production sectors in Taiwan as well as Asia.
CAT features a wide range of exhibitors, including manufacturers of meat processing equipment, slaughterhouse equipment, cold storage room, refrigerator vehicles, etc. It also includes conference sessions and seminars on topics related to the latest trends, technologies, challenges, and opportunities in the cold chain and agricultural products processing sectors, with a focus on Asia.
CAT co-located with Asia Agri-tech Expo & Forum, Livestock Taiwan and Aquaculture Taiwan to form the one stop sourcing platform under one roof

The event is fully endorsed by local authorities, officials and industry associations
Conforms with government policies to get Taiwan strategic business opportunities
Showcase products from official Digital Product Showroom and receive inquiries all year round
Among the USD472 million Swine Industry Development Fund, 25% will be invested in cold chain facilities.
USD300 million is reserved for setting up cold chain logistic centers & quality assurance demonstration centers for agricultural, livestock and aquaculture products production plants. 
To ensure egg quality and food safety, Taiwan government plan to pay subsidy to egg production companies and egg process companies to purchase refrigerated trucks or equips refrigerator compart to trucks.
Poultry stalls in traditional market

are encouraged to purchase temperature control equipment by government subsidy.

Government will subsidize poultry carcass cold chain transportation vehicles.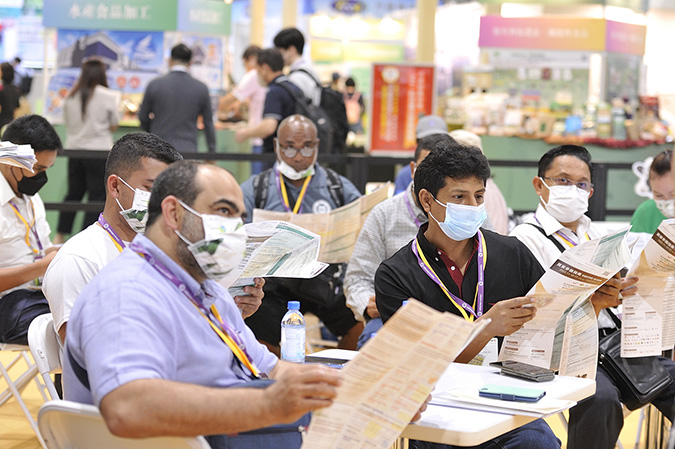 Discover Cold Chain & Agri-Food Tech Expo
Asia Agri-Tech Expo & Forum